Latest News
If you have kids I'm sure they are aware of the cartoon Ben 10. Ben 10 comes on the Cartoon Network and it airs on Saturday morning. Ben 10 is an American animated series created by "Man of Action" (a group consisting of Duncan Rouleau, Joe Casey, Joe Kelly, and Steven T. Seagle), and produced by Cartoon Network Studios. The pilot episode aired on December 27, 2005, as part of
Tech
Technology has taken all aspects of our lives by storm. It has been the key driver of the seismic changes witnessed in the healthcare industry. In the last four decades, advances in medicine have helped increase our average lifespan by over 10 years. Technology is continually developing and dramatically improving the quality of life of millions. Here's a closer look at how the technological advances can help you live healthier.
Automobiles
Image Credit If there's one thing that most people can agree on, it's that classic cars have got style. Sure, these classics might not have all the modern conveniences and gadgetry that one might expect from modern cars, but classic cars more than make up for this by showcasing stunning aesthetics that just can't be beaten. Modern cars might be showier, more aerodynamic, and more technologically advanced, but classic cars
Beauty & Fashion
Author: Anna Perkins Believe it or not, fixing a blood pimple is actually pretty simple. And why do I say this? Because I know the feeling as well as you do. The only difference is that I figured out how to clear my blood-filled pimples overnight (for the most part). Just imagine this, a night before you go to bed jolly excited only to wake up to the horror of a
2018 Baby Gift Guide
Welcome to our 2018 Baby Gift Guide. For the next few weeks we will be showcasing some awesome "Baby Must Have" gift ideas for your little one. You will see a range of products in all categories along with links for you to lean more or purchase any of these items. Ok, we are down to our last Baby Shower gift idea and it comes from a company called: Cheeky Chompers
Parenting
Image Credit Let's start off this article by saying this is not a quick fix guide. There's no easy way to get past the emotions after losing a child. Whether you lost a grown up child or had a miscarriage, the pain is unbearable. But people do get through it. Perhaps I should say they wrestle through it because it's never an easy road. But individuals find ways to gather
Family
Modern consumers have tons of responsibilities on their shoulders. They're required to work hard for their family to provide for them. This can make life very difficult. It also makes it difficult for parents to have time to spend with their loved ones. Whenever you get the opportunity, you should definitely spend time with your significant other and children. How can you find more spare time to spend with these
Best Buy
Well, if you're seeking to up your game on a new Chromebook, now is the time to meet the Pixelbook — the new high performance Chromebook — and Pixelbook Pen1  — the smart, responsive stylus — designed to enhance the way you work and play. It's the first laptop with the Google Assistant built in2, so you'll be able to get more done faster and smarter. From its ultra-thin design
Business
First of all, let's start by saying the fact that CTRs (Click-Through-Rates) in emails are unfortunately decreasing! Why do they keep decreasing? This is happening because of increase in the number of advertising emails, promotional emails and other emails which are not necessary to the recipient. Moreover, an email has a promo or social tab which gathers all these "spam" emails. These all lead to the recipient not checking the
Entertainment
Well, I don't know about you but I've already marked my calendar to see  Seussical the Musical at the Riverbank Theatre. As a child I have always been intrigued by Dr. Seuss books and so have my kids and now their children also! For many years Dr. Seuss has entered many homes bringing lots of joy to every child who's ever read his book. The first book I can remember sharing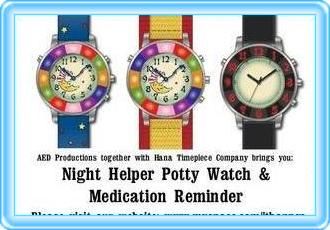 All Rights, Licensing and trademarks belonging to A.E.D. Production, LLC This product is in the Research & Development Stage!
AMAZON ASSOCIATES Disclosure
Lisa Charleston is a participant in the Amazon Services LLC Associates Program, an affiliate advertising program designed to provide a means for sites to earn advertising fees by advertising and linking to amazon.com
Entertainment
Well, I don't know about you but I've already marked my calendar to see  Seussical the Musical at the Riverbank Theatre. As a child I have always been intrigued by Dr. Seuss books and so have my kids and now their children also! For many years Dr. Seuss has entered many homes bringing lots of joy to every child who's ever read his book. The first book I can remember sharing
Books
 Who doesn't love a good bedtime story? Nothing creates bonds between a parent and child than reading the little one to sleep at night, the shared period of attention and emotion is always an immensely pleasurable for both sides. What's even better about bedtime story time is that not only is it fun for parent and child, it's also incredibly beneficial for the nipper's cognitive development. Studies have found that
Gifts
Image Pixabay Just because we now know how cool it is to be a nerd, doesn't make it easier for us when the holiday season rolls around. Do you have a child, friend, sibling or spouse who falls into the category of a single-minded expert in a certain field? Chances are high, you have probably exhausted present ideas in their stated realm of interest. And there is only so many