47 Flares
Made with Flare

More Info

'>
47 Flares
×
Disclosure: Howdy everyone, I wanted to inform you that I was not compensated for this post. However, I did receive a product and the opinions expressed in this post are 100% my own.
Kohl's Cares program wants to make sure every child has a little something special to head back to school with. They have added the Mercer Mayer storybooks, Little Critters, to their Kohl's Cares merchandise collection.
Little Critter books are classic and of course well known, who doesn't enjoy seeing that cute funny little character. So when Kohl's offered to send us a wonderful box with some cool storybooks and stuff animals included, I was excited to see it arrive! I don't know which kid jumped for joy the most. The Little Critter set is "Awesome", I mean the collection box and merchandise inside was a happy, loveable eyesight to see!!!
As always the illustration of the Little Critters on the box was just as impressive as the book illustration. Included inside the box were two Storybooks, Little Critters- Little Red Ridding Hood, Little Critters- Bed Time StoryBook. You will also find two cute plush Little Critters characters.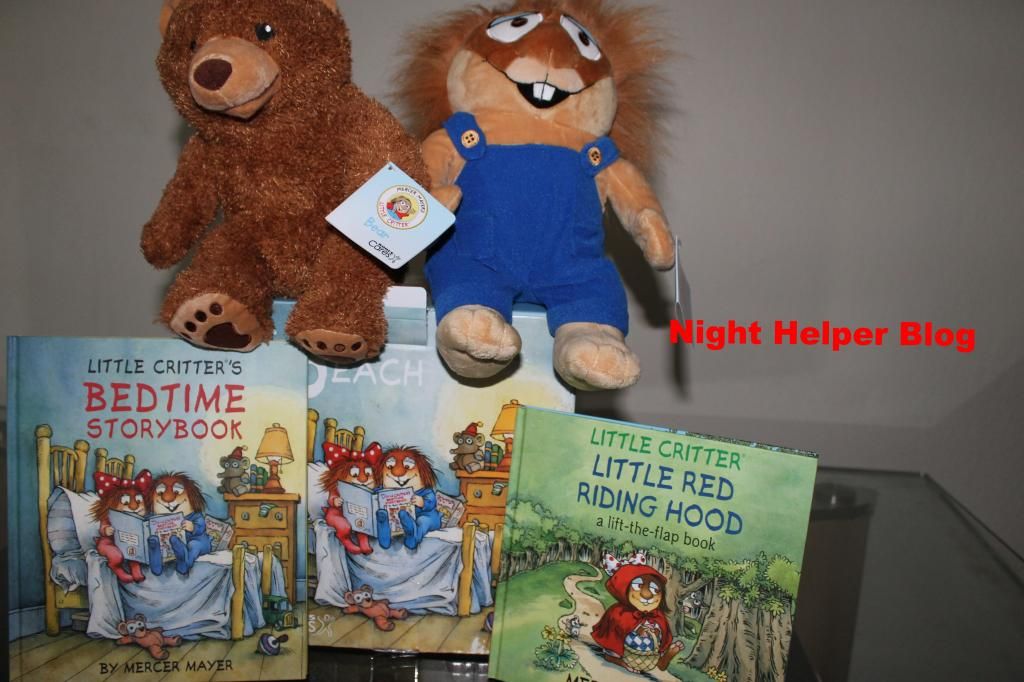 I would like to tip my hat off to Kohl's for partnering with Mercer Mayer's. These books will bring so many smiles to many children and you know what? The whole package deal is just $5, that's right all this for $5! Kids love these books and to offer stuff animals to go along with the book set is a great idea!
These genuinely funny books are ready to make its readers laugh from start to finish. They're also great books to read anytime and they are also good books in assisting your child in building up his or her reading skills. We all know reading is fundamental and Little Critters storybooks are a great source for helping your child to read out loud!
Mercer Mayer has a large collection of children's books that describes activities your children can and will want to emulate.
Now Mercer Mayer's Little Critter can be purchased for just $5 each and are available now through September 20. Through the Kohl's Cares program, 100 percent of the net profit from the sale of this collection supports children's health and education initiatives nationwide.
The Kohl's Cares collection will include the following merchandise:
Books: Little Critter's Bedtime Storybook, Little Critter Jack and the Beanstalk, Little Critter Little Red Riding Hood, Little Critter Hansel and Gretel and Little Critter 3 pack Board Book Set
Plush: Little Critter, Little Sister, Bear and Wolf
Etc: Zoo Matching Game, 2 pack Doodle Book
Online Exclusives: Little Critter Where's My Sneaker? (a lift-the-flap-book) and Mouse plush
Plus, for adults, The Mom 100 Cookbook and Good Housekeeping Stain Rescue! are available for just $5 each. Thanks Kohl's for all you're doing for the kids!!
Remember, the next time you're in Kohl's make sure to purchase one of the Little Critters box sets, its a great gift for Christmas!
You can connect with Kohl's via Facebook & Twitter to keep up with the latest.
Disclosure: Howdy everyone, I wanted to inform you that I was not compensated for this post. However, I did receive a product and the opinions expressed in this post are 100% my own